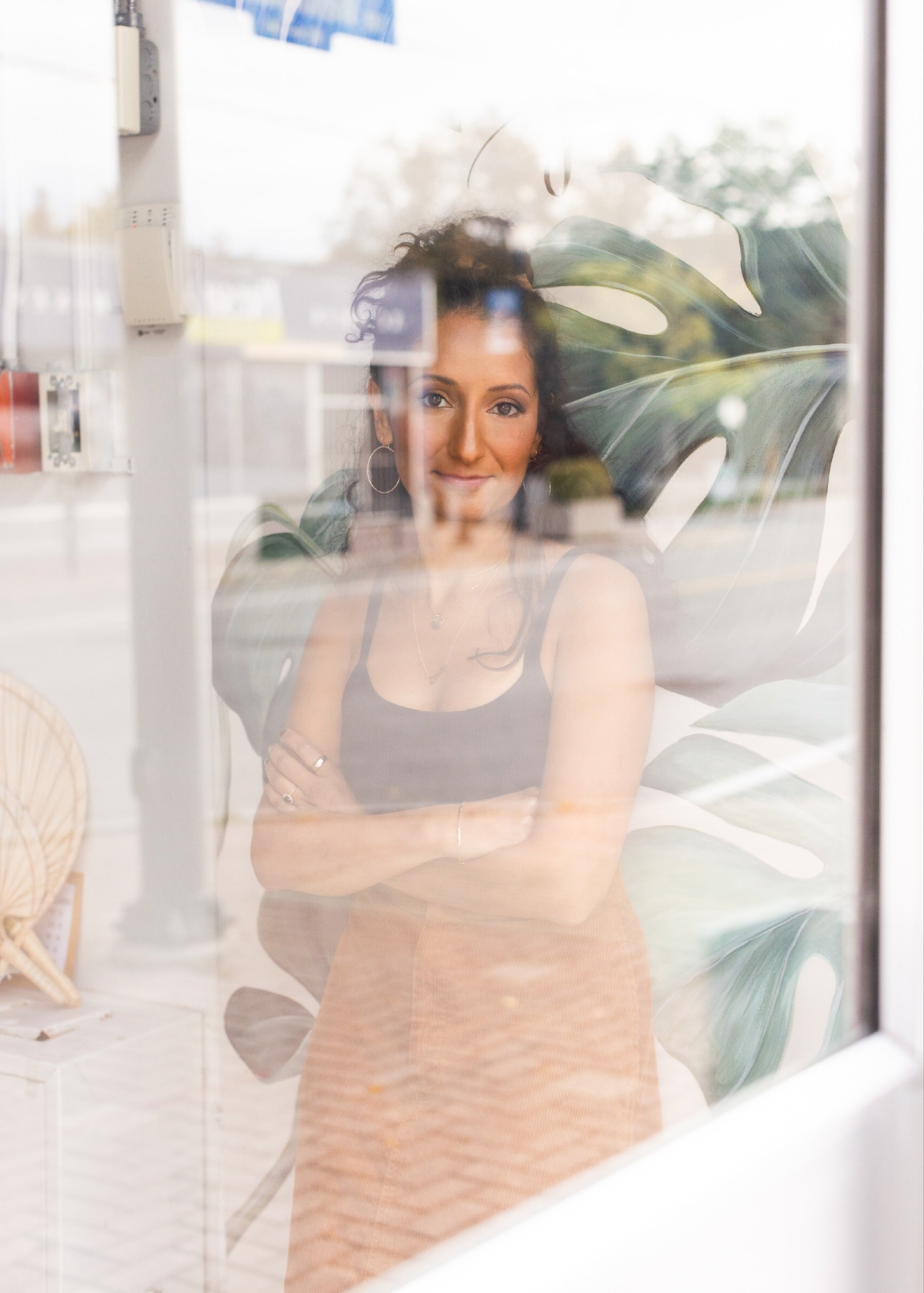 about JV
Jasmine Virani was destined to be a creative entrepreneur. With a background in photography, graphic arts and jewellery design, Jasmine brings a personal touch to the shop as well as her jewellery designs.
After over twenty years of selling her work in markets and boutiques across the country, Jasmine's dream of owning her own store finally came to fruition in 2012 with JV Studios, initially in the Glebe before finding a home on Wellington West. JV Studios functions as a gallery for Jasmine's designs and as a boutique that exhibits and sells the work of other artists, designers and makers. JV Studios has featured more than 200 woman-owned brands over the last eight years.
Jasmine's jewellery designs come alive through a life of travel, and by her cultural roots and her community. Her experiences have taken her from the cafés in Lisbon and the markets of Tangiers to the cathedrals in Cologne and the mosques of Istanbul, the alleys in London and the boroughs of New York to the beaches of Lagos and mountains of Beirut. She has made her home in Ottawa and has found a community which allows her to thrive in. She believes in challenging beauty standards and creatively allowing for a more varied boutique culture.
About the studio
Located in the trendy Wellington West/Westboro neighbourhood, JV Studios offers a thoughtfully curated selection of handmade jewellery and goods from emerging brands and indie artists. 
Proudly woman-owned & operated by jewelry designer Jasmine Virani, the curation and beauty of the shop is credited to her creative eye and over 20 years of design experience. 
The vision behind JV Studios was not just about selling pretty things, Jasmine opened the shop to create a space that harboured passion and creativity; and connects the community to beautiful things made by beautiful people. Giving a platform for the creatives to be able to do what they were meant to do and get the recognition they deserve - a modern day art gallery of sorts which also served as her jewellery studio.
The shop not only showcases the work of Jasmine but also features a range of artisan made goods - from jewelry to unique gifts, hilarious greeting cards and more!